Try our FREE screenshot API.
No credit card required!
Let our machine take your webpage screenshot!
---
Mobile website screenshot
Desktop, tablet or phone? Choose which device should be used for capturing online web page screenshot.
Webpage screenshot
Some web page can be pretty long. No problem for our "machine". Full page website screenshot is our favorite feature.
Website snapshot
Whatever you need full page screenshot or small web snapshot, you got it. Captured snapshot dimensions are fully customized.
Full page screen capture or small website thumbnail
It might be tricky to capture website screenshot on an entire URL correctly. With our full page screen capturing option, it can't be any easier. Also small web thumbnail or website snapshot could be captured using our API too.
Every website screenshot is processed real-time, so you do not have to wait in the queue until previous API call is processed.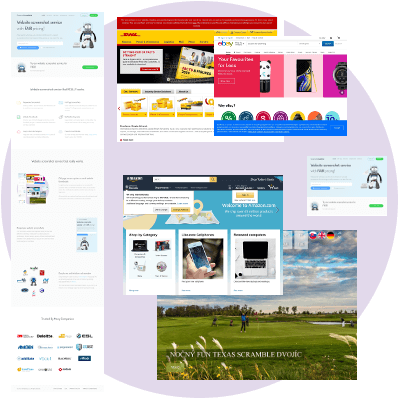 ---
Mobile website screenshot
A lot of modern websites are responsive today. So they look different on desktop, mobile phone or table because of optimization. Our screenshot API can capture all these mobile optimized websites on emulated devices, so you got the website screenshot which looks exactly as on real device.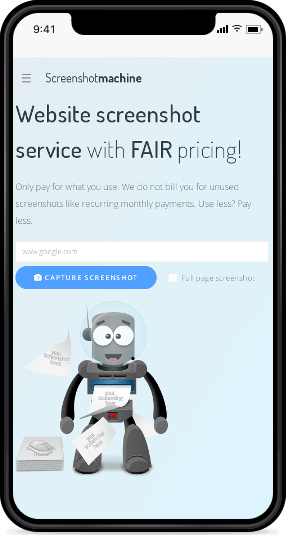 ---
Easy to use code samples
We are providing code examples in the most common programming languages directly on GitHub, so integration is very quick and painless.